Unless you went on a blackout bender due to losing by a stat correction, you now know that Antonio Brown has been released by his second team in a month's time.  Apparently sending text messages to your alleged accusers isn't a good idea.  Who knew?!
Regardless, for Fantasy purposes this affects a ton of people, that's just how good Antonio Brown is … was? …  For me personally, I have a lot of stock in Edelman this year, so while I was "okay" with the Brown signing because of his slot position and rapport with Brady/putting myself into a spinzone of positivity, the 3 for 3 and a TD against Miami had me a little uneasy.   However, things are looking up because this was a live shot of me when I heard the AB news …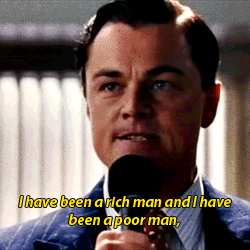 So what's up with your Patriots stock now?  Who benefits the most and who gets downgraded?  This is my outlook:
STOCK PRICE RISING
#1 JOSH GORDON
I think Gordon is the biggest beneficiary of the AB release simply because I think he'll reap the most TD shares from this move unless he goes Harold and Kumar on us and starts smoking those funny cigarettes again.  From the Miami game, it looked like Edelman was still in his firm slot position, which meant that in 2 WR sets, I have to think that AB was getting the nod over Gordon, thus limiting his upside.  Now that AB's gone, these big plays and redzone targets have all the likelihood of heading Gordon's way.
#2 JULIAN EDELMAN 
If you drafted Edelman, you didn't do it for TDs.  You did it for a consistent and guaranteed floor with the upside of a TD.   Additionally, you expected him to be a target monster and be in the range of 100 catches (upside).  With AB on the field, this was drastically tempered as not only will AB demand the ball, but he can play anywhere on the field, including the slot.  And as we saw in the Miami game, it didn't take Brady and AB long to make a connection.  Now, with AB gone, Edelman will have to be relied on more than just to move the chains.  Bottom line, Edelman's targets are about to go up.
#3 JAMES WHITE
If you watch the Patriots, you'll see a familiar face on 3rd down almost every time.  It's #28.  White is essentially a WR in the Patriots offense (when they need him to be).  On 3rd down he can be lined up anywhere.  He's just as good running the ball as he is catching it, in fact, he's probably better catching it.  Because of AB's presence and ability to convert 3rd downs, White definitely would have taken a step back in terms of his own stock price.  With AB out of the picture, he'll resume his role he had last season, which quietly made him one of the best RBs in all of Fantasy.  An absolute steal.
#4 PHILLIP DORSETT
In the opener, Dorsett was able to stretch the field for 2TDs.  This probably had Josh Gordon owners going nuts, but nonetheless, it was at least encouraging that the Patriots could still spread the ball as easy as ever.  With AB signed, Dorsett was not an option as he simply didn't have a spot in this offense to be trusted.  He was essentially regulated to the new Chris Hogan where you'd see 3 targets and hope one of them was a 45 yard TDs. He'd also run the risk of the "Week 2 OJ Howard", and give you a f'n zero (I might own Howard). With AB gone, Dorsett is going to see a much bigger snap share and be relied on to stretch the field along with Gordon when the other primary targets are covered.
STOCK PRICE DROPPING
#1 TOM BRADY
I'm not entirely sold that Brady's stock is down based on how he has looked this year, however, whenever you don't have Antonio Brown, you're just simply not as good as you were prior to him by default.  Before the season Brady was being left off draft boards, well he's now back to the same personnel he had before everyone sprinted to acquire him fresh off the AB signing.  If anything, the AB subtraction will put more emphasis on the run game to establish the pass (this doesn't mean the run will be success, see below).  It's just simple math at this point.  I still think Brady will end up a top 8 QB by year's end considering 1/3 of the field is injured.
#2 SONY MICHEL
It's simple, when you have AB, Gordon and Edelman to cover on a snap by snap basis, you can't stack the box as a defense.  It would essentially be a death sentence.  With AB on the team, Sony was given the lay of the land as not the primary focus of the Patriots offense in running situations.  He was able to exploit the defensive front and have less defenders to beat up the middle.  With AB now out of the picture, defenses can "relax" and play a more traditional style up front.  I expect Bill to utilize more Rex and White with no AB than Sony.  Will Michel still have his multi TD days?  Sure, he will, but he won't see as much yards per carry (I hate that stat for the record, but it's true because Sony isn't a 3 down back) with AB off the field, making him a risky play in bad matchups with his tendency to disappear.